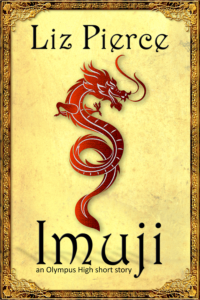 I'm excited to announce a new Olympus High short story – Imuji.
Tim's would-be girlfriend has snakes in her hair.
His best friend appears to be incombustible.
And during the night, a dragon tattoo has appeared
on Tim's arm, a symbol of his half-Korean heritage.
Tim MacLaren was an ordinary student at Olympus High,
until the day after his seventeenth birthday when he discovered
that, like most of his friends, he was anything but "ordinary."
Imuji is part of the Fantasy in the City bundle – an exciting collection of twenty short urban fantasy stories, offered through BundleRabbit.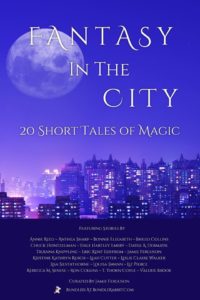 What's BundleRabbit? I'm glad you asked! BundleRabbit is a cool new way you can get collections of stories, by authors you know and authors new to you. The Fantasy in the City bundle is only available for a limited time, so you'll want to "hop" on over right away!
— Liz